Luckily for me (and my husband so he didn't have to make me feel better) my cake turned out! It was a almond butter cake with vienna cream and white icing. Tasted super yummy!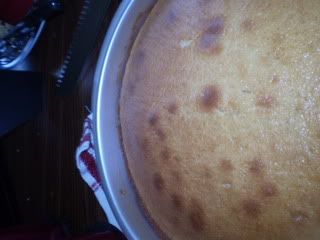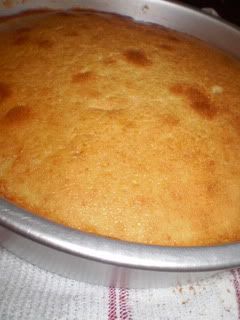 I was so happy when it came out of the pan in one piece, I was especially worried about the first one since I forgot to grease the pan! I put vienna cream between the two layers. Vienna Cream is a fluffy chocolate filling...to me it tasted a lot like buttercream and I think the receipe is close to the same. I want to do a fruit filling in one of my upcoming cakes, I'm not a huge fan of a chocolate. But that is what the Hubbs likes =)

This time I tried dirty icing the cake, and it did seem to help. Next time I think it needs to set a little bit longer to get a better crust on it.




I need to figure out how to make the edges less noticable...maybe trim them a bit? Hopefully I will get to go to my cake class this week...but since I missed the first class I don't know if I can start with the second.

I ended up cheating and used a premade wilton icing. I was going to do a cream cheese frosting, but the filling was so rich I decided that a cream cheese frosting would be WAY to much. I didn't want to stick to white so I decided to tint it a light green.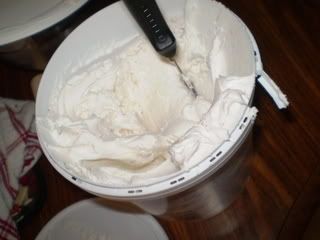 I still haven't mastered the art of frosting (far from it) so this was the end result....topped with maroon leaves.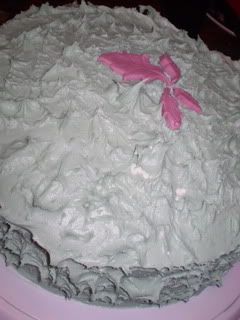 So what did I do better on this cake then the first?

1) I didn't have to piece together cake pieces, it all came out in one piece.
2) Cake wasn't as lopsided.
3) I didn't over fill the cake.
4) Less rich then the first cake of course we all have our own personal taste!
5) My frosting did improve some....but I ended up spiking the frosting because the cake looked boring!